Cube Maze
:: App Description
Cube Maze is a labyrinth style game in true 3D, where your goal is to successfully navigate a marble through ever more complicated semi-transparent mazes. Intuitive controls let you manipulate the cube inside your iPod touch or iPhone, with realistic physics. This is a totally new maze experience for anyone who is a fan of labyrinth style puzzles. Just try it!
There are 6 different puzzle styles, including the classic transparent plastic cube. 19 puzzles are available for play, with the option to purchase the full Cube Maze App, giving you access to over 60 puzzles. Puzzles range from relatively easy to very difficult, all of which are guaranteed solvable.
We are continually designing new mazes, so more will become available and added during updates at no additional cost.
Purchase Cube Maze using the In-App Purchase for $.99 USD.
:: In-Game Screenshots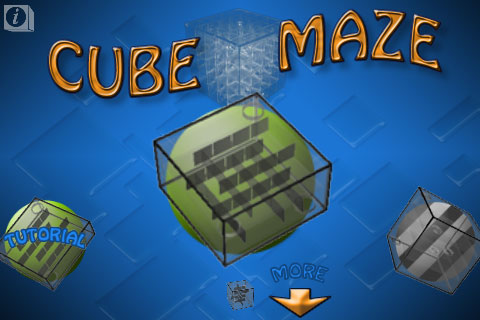 Cube Maze Image 1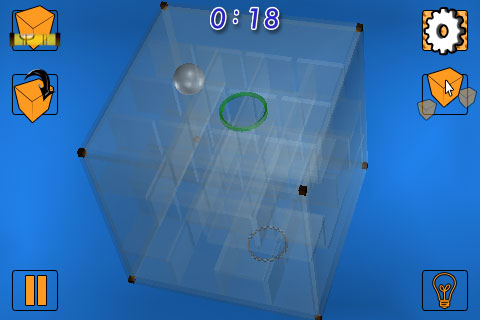 Cube Maze Image 2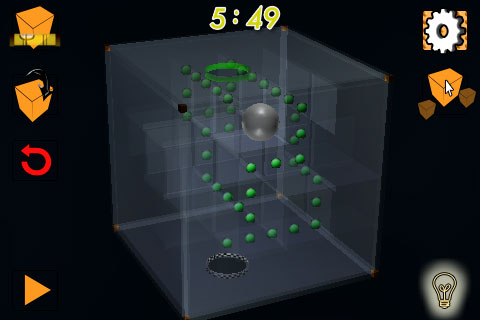 Cube Maze Image 3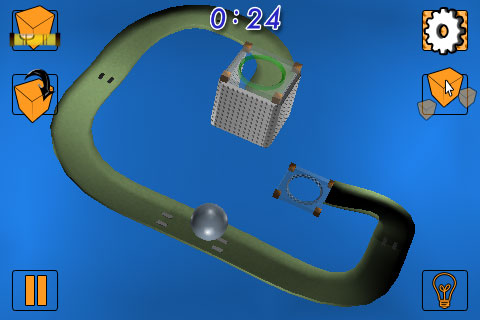 Cube Maze Image 4